European Vacation
---
Here are a few of my favorite spots from our European vacation. These included a stop in Odessa, Ukraine - where I've heard some of my ancestors once lived. There was a massive statue honoring the failed revolution that followed the Russo-Japanese War, with a quote from Lenin at the base:
After Odessa, we sailed past Romania, then stopped in the beautiful town of Varna, Bulgaria. It was surprisingly bright, cheerful, and modern, as you can see: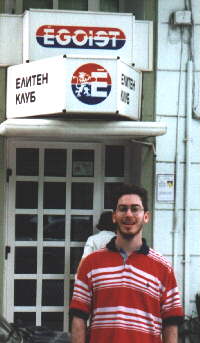 Here's me under the Egoist sign.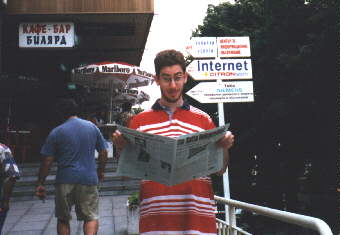 And here's me standing by a Bulgarian Internet cafe, reading the Sofia Independent. Here was a newspaper full of good news: elimination of funding for officer training in Russia; airline privatization; foreign investment; and more.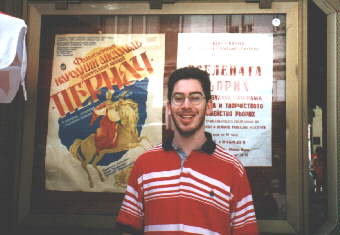 I think this is an ad for the Bulgarian opera.
After the trip, we only had a few more days in Jersey City before we moved on to Virginia. Here's my favorite picture taken in NYC - Corina at the World Trade Center: